Tom Pinchuk
Welcome to the official site of comics creator and screenwriter, Tom Pinchuk!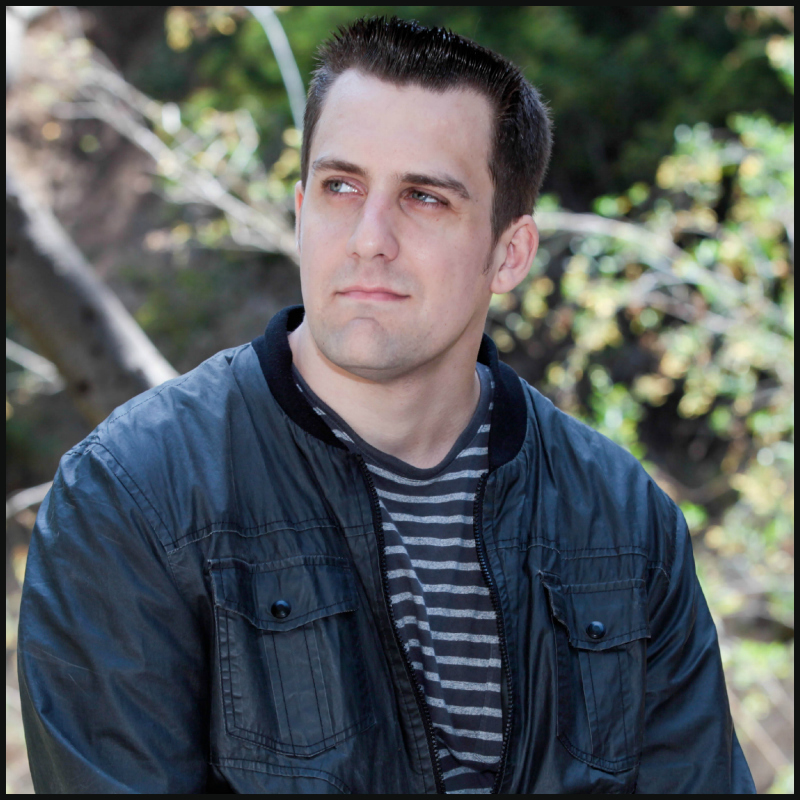 Origin
Tom Pinchuk is the bold creative mind who's unleashed mind-bending stories like HYBRID BASTARDS! and UNIMAGINABLE upon an unsuspecting world. On the tube and on the page, he has worked with the likes of Cartoon Network, VIZ Media, Archaia Entertainment and Man of Action Studios.
Most recently, he's been pitting teenage tech-superhero, MAX STEEL, against all sorts of hi-tech havoc in the official comics edition of Mattel's hit animated series.

Living everywhere from Syracuse to Singapore as a kid, Tom's imagination found some consistency in the larger-than-life adventures of his favorite comics and toons. He honestly can't remember how young he was when a cousin handed Frank Miller's RONIN to him, but he was hooked on this stuff forever after.
A lucky fan turned pro, Tom's worked his way up from small presses to international networks. He started off at the Chicago Comic Con as a teenage staffer: managing lines, directing crowds and even hauling Lou 'the Hulk' Ferrigno's enormous bags. It was at this con, actually, where he hit his first comics pitch.

After studying at Boston University, Tom planted his flag in LA. When he isn't crossing lines with a new story, you might catch him in an obstacle race or in a web video, dishing out his pop cultural expertise.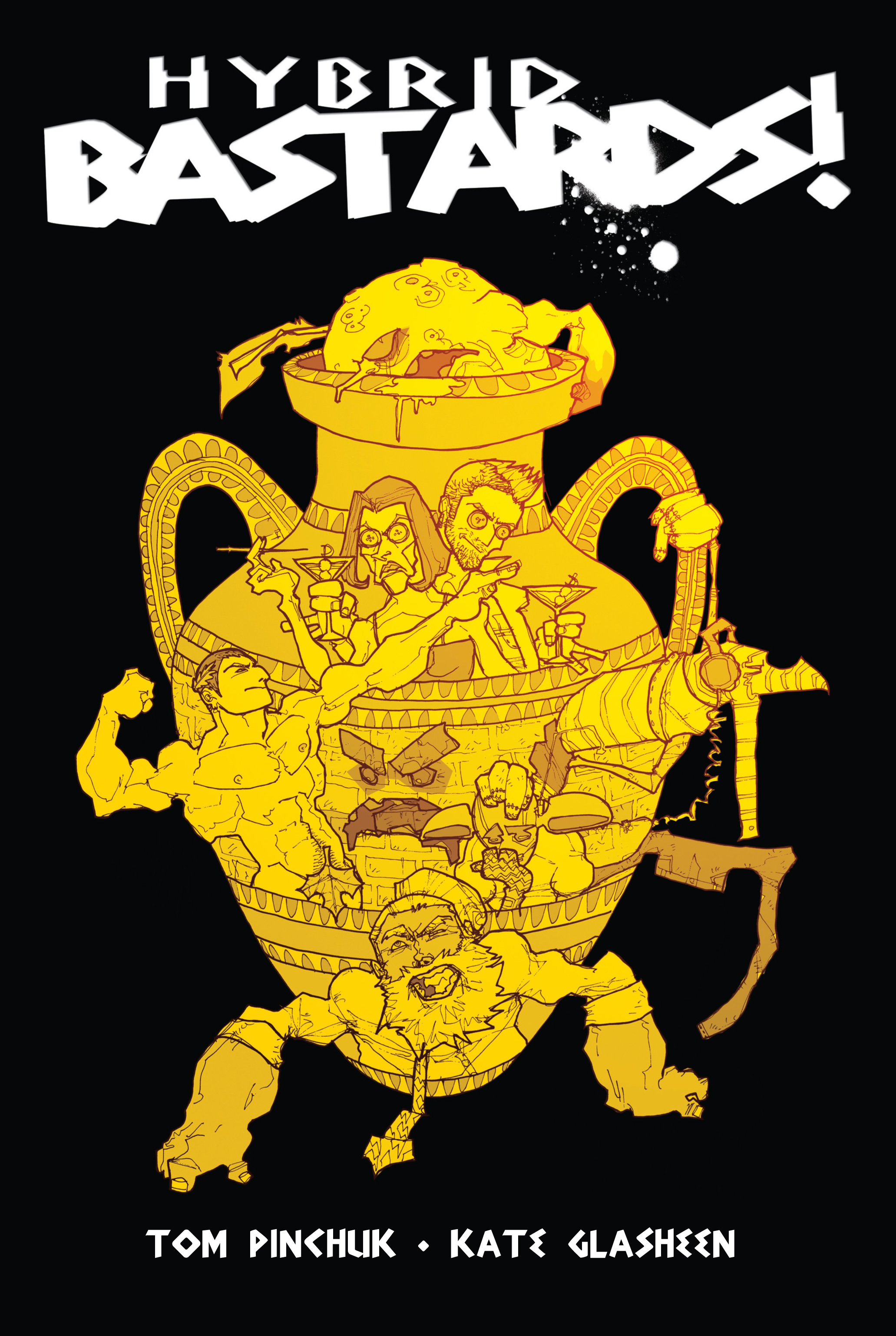 HYBRID BASTARDS!
Zeus' lecherous reputation has finally driven his wife Hera to her limit.  Concocting an epic practical joke, she places a spell on the king of the gods - - and it makes him lust for every inanimate object in sight!
It was a night Zeus forgot, but now, 18 years later, he's learnt that his twisted offspring are wandering the world. Zeus wants these embarrassments gone, but the motley crew of monsters refuses to go quietly. Through schemes both ingenious and idiotic, these bastards - - including a smarmy cloth patchwork, a timid automobile and a self-loathing apple - - will force their negligent Dad to do right by them!
…that is, if their own squabbling doesn't defeat them first.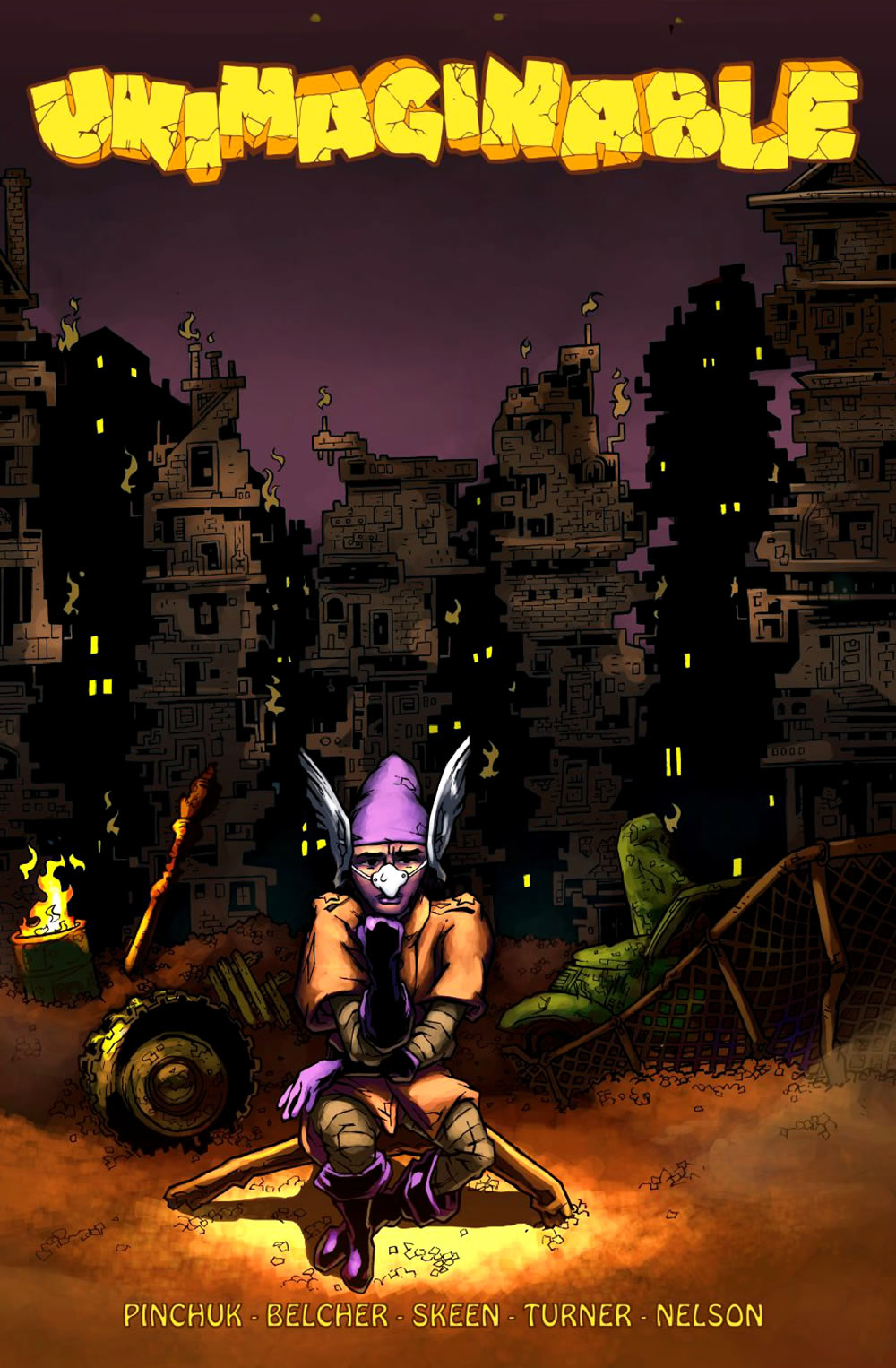 UNIMAGINABLE
Appointed "Problem Solver" in a nightmarish city of monsters, the lost amnesiac Stump must pit street smarts against baffling dream logic to solve some outrageously bizarre "problems." But Stump may face a problem even she can't solve in the Unimaginable - - creatures too terrible for anyone to even imagine!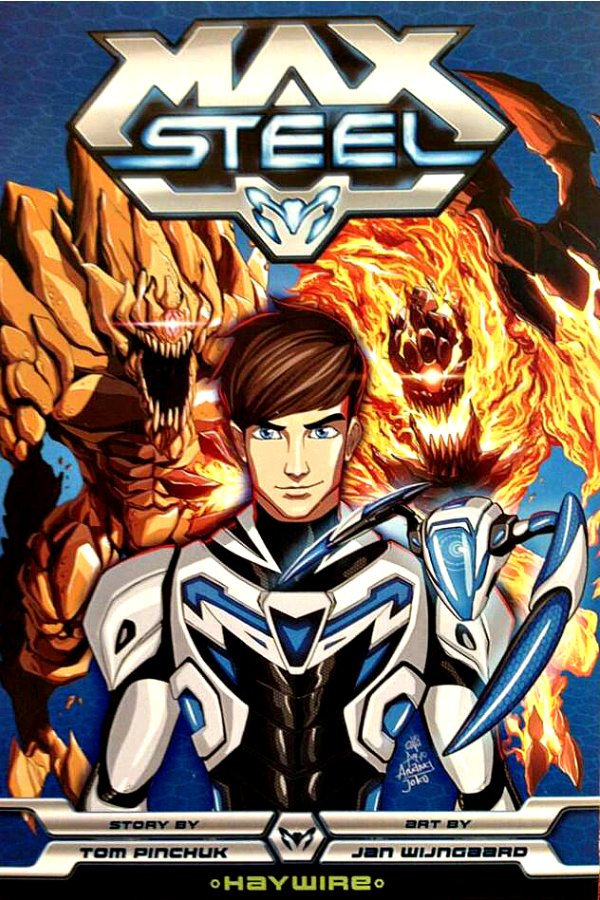 MAX STEEL: Haywire
The official comics edition of Mattel's new, hit animated series on Disney XD! COMING SPRING 2014!
Max's latest bout against the Elementors is hijacked by an even greater threat: a super-powerful, alien computer virus! As communication chaos reigns and technology fails left and right, can Max figure out how to get things back online without his usual techno tricks?
And just who is the mysterious new foe (appearing before his TV debut!) behind this high-tech havoc?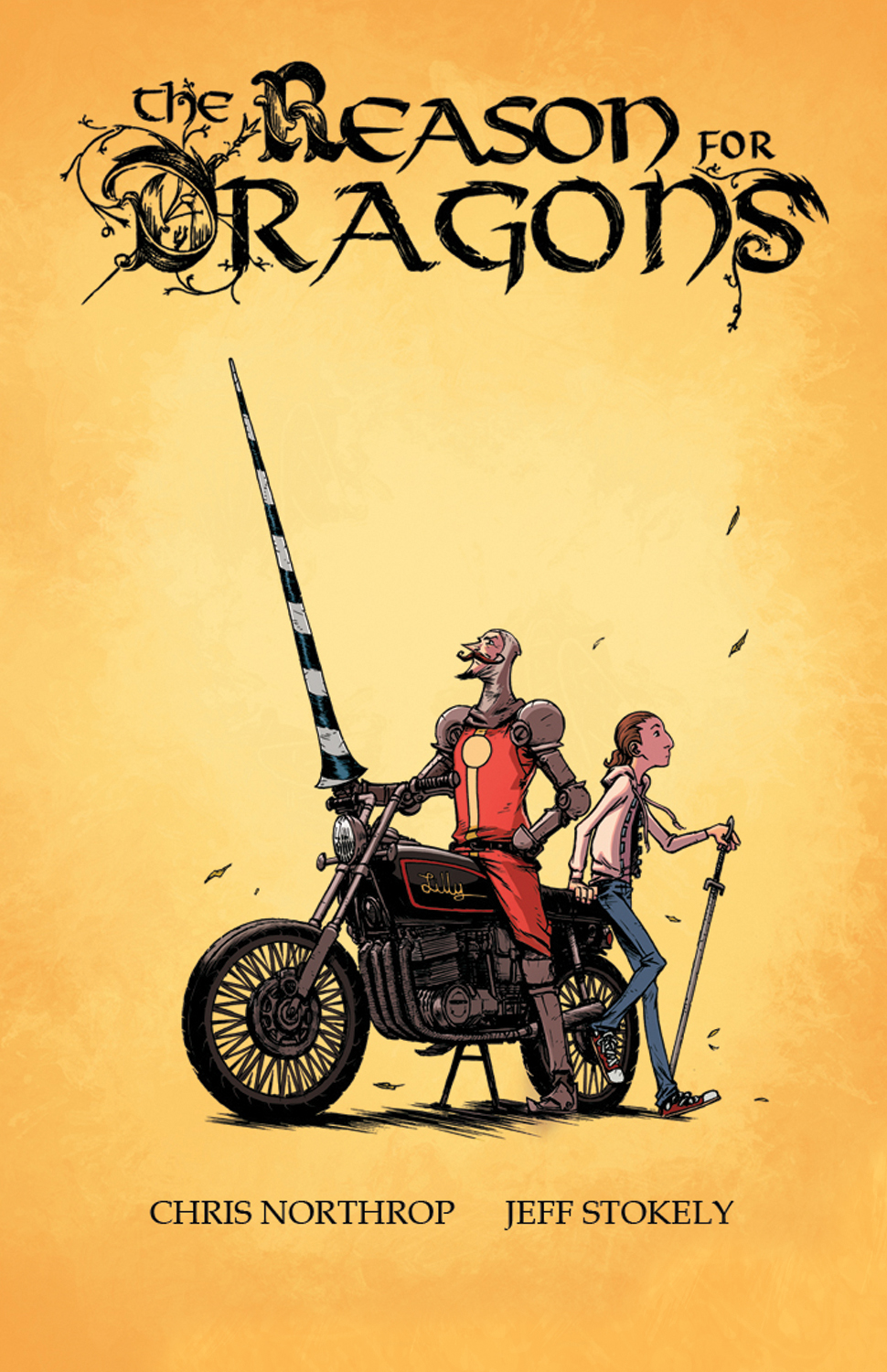 THE REASON FOR DRAGONS
A lonely high-schooler befriends a medieval knight, Sir Habersham, who dwells in the ruins of an abandoned Renaissance Faire, awaiting a dragon he's sworn to slay one day. A coming-of-age family adventure in the spirit of classic Amblin Entertainment movies like E.T. and THE GOONIES.
Tom contributed a story, "Dining with Dragons," which shows what occurred on the wacky evening our lost knight mistakenly wandered into a Medieval Times-like dinner theater in search of aid against his dragon. Daring duels, Shakespearean silliness and manic misunderstandings ensue!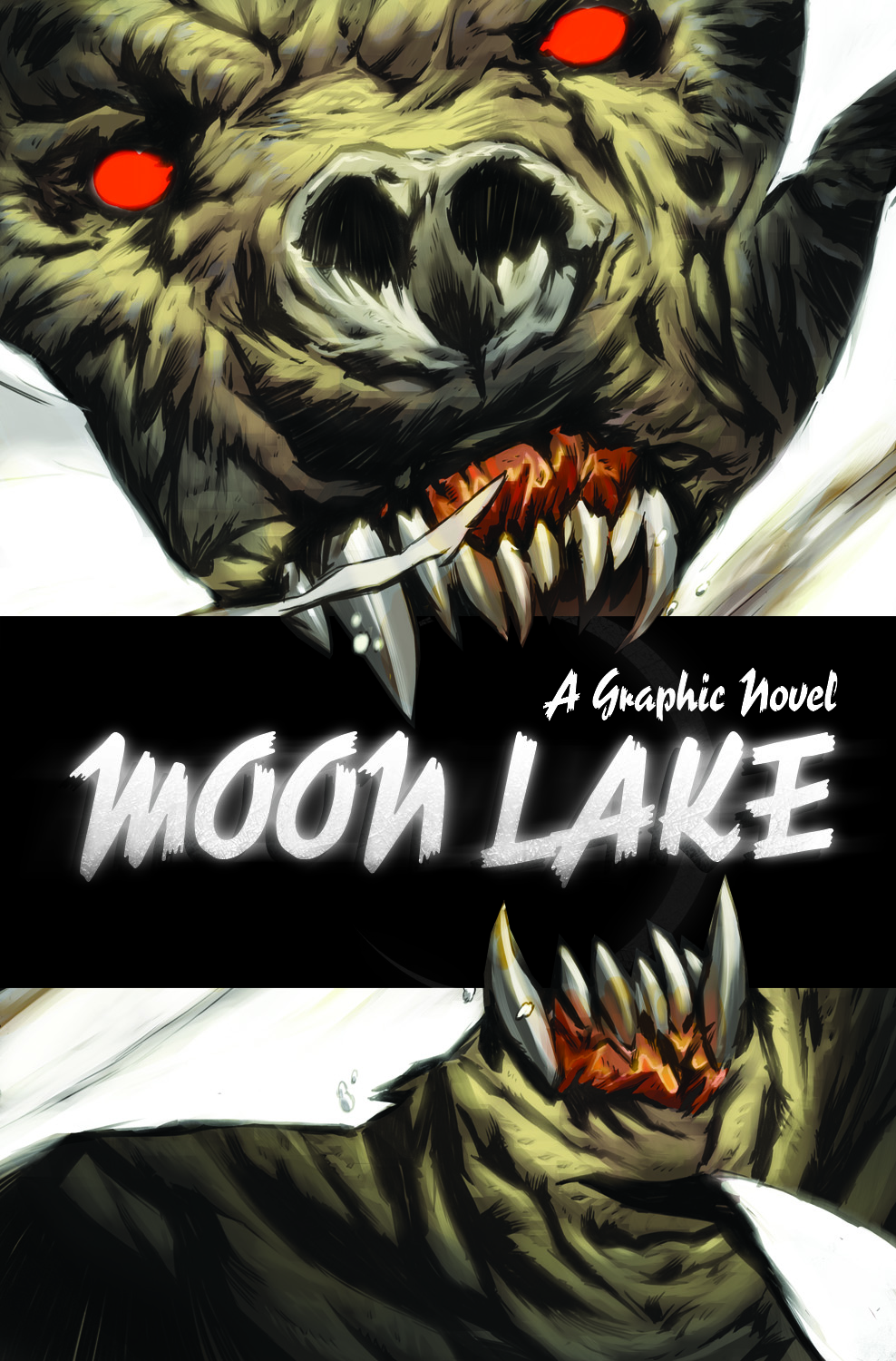 MOON LAKE II

Moon Lake isn't just any normal body of water - - it's a mysterious portal into the weird! In the spirit of classic anthologies like TALES FROM THE CRYPT, this trippy brainchild of comedian Dan Fogler melds comedy and horror together in several stories revolving an eerie vacation spot!  COMING LATE 2013!
On Mr. Fogler's invitation, Tom penned a story, "A Tonic Most Demonic," about a lackluster school's athletic program which suddenly shoots above all competition when its students start drinking water bottled from Moon Lake. Sure, they're playing like demons… but do those similarities end on the court?!

Television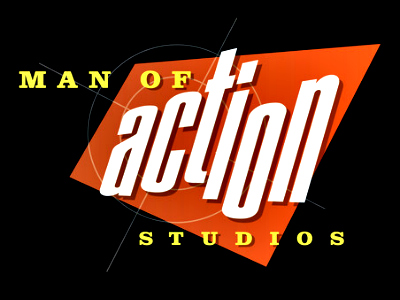 Tom was hand-picked by Man of Action Studios, the creators of the worldwide phenomenon BEN 10, to write on an animated series they're currently producing for Cartoon Network. Further announcements for the show are forthcoming. It's been a real honor for Tom to be working with creators whose collective work has been such a significant inspiration to him as a writer. 

Accolades
"...Pinchuk does a good job getting to the heart of what imagination is and how liberating it can be." -- Comic Book Resources
"Everyone wonders where the hot new comics property will come from and look to publishers, trends in subject matter, cool promotions, or innovative formats. Instead, I look to the creators doing exciting work. Tom Pinchuk is always at the forefront of that movement. So, don't ask me which book is going to be the new hotness, ask me where Tom Pinchuk is right now." -- Phil Hester (Green Arrow, Wonder Woman)

Some nice endorsements for HYBRID BASTARDS!...
"Mixing the modern and the mythological remains an observable trend in pop-cultural miscegenation. Few books take that as literally as HYBRID BASTARDS! and result in strange and deformed spawn that as are both humorously and horrifically compelling." -- Kieron Gillen (Uncanny X-Men, Iron Man)
"The most surreal art I've ever seen and a great and very novel idea." -- Pat Mills ('Godfather of British Comics,' founder of Judge Dredd's 2000 A.D. Magazine)
"A thing hardly ever, ever seen in modern day comics: something unique in both story and art, something without compare in any of its elements, and yet, for all of that, staunchly, effortlessly accessible. Originality without obscurity, sheer frivolity with a deeply sympathetic center... A triumph... for the comics world as a whole." -- Broken Frontier

Some nice endorsements for UNIMAGINABLE...
"It didn't take me long to realize that UNIMAGINABLE was not your typical comic... It's part MATRIX, part ALICE IN WONDERLAND, and all insane... highly recommended." -- Ain't It Cool News
"Just what you'd expect from Tom Pinchuk... insane and awesome. UNIMAGINABLE is just that…  something that could only come from the weird mind of this up-and-coming writer." -- Joshua Williamson (Superman/Batman, Uncharted)

Some nice endorsements for THE REASON FOR DRAGONS...
"…an excellent graphic novel taking on issues many children face…. a great read for the entire family." -- Graphic Policy
 "There is a lesson youngsters and others can take away from this modern fairy tale..." -- USA Today
 "THE REASON FOR DRAGONS… gives us hope. Wonder. The feeling that anything is possible." -- The Geek Girl Project